Posted on | December 16, 2021 | No Comments
Getting a TP-Link router working with my NowTV broadband service wasn't too difficult. There wasn't too much information on how to do it so here is a quick guide.
I found the router that shipped with my NowTV service to be poor. Not a great Wi-Fi signal, it didn't play nicely with my VOIP service (unable to disable SIP ALG) amongst other problems.
I purchased a TP-Link AC1200 VDSL/ADSL Modem Router to replace the provided one, you will need a router that has option 61.
To setup the Internet connection settings on the TP-Link router choose
ISP List: Sky(MER)_VDSL
VLAN ID: Enable
VLAN ID: 101
Internet Connection Type: Dynamic IP
username: 00:00:00:00:00:00@skydsl (USE YOUR OWN MAC ADDRESS FROM YOUR ORIGINAL ROUTERS INFORMATION PAGE, NOT THE MAC ON THE BASE).
password: abcd1234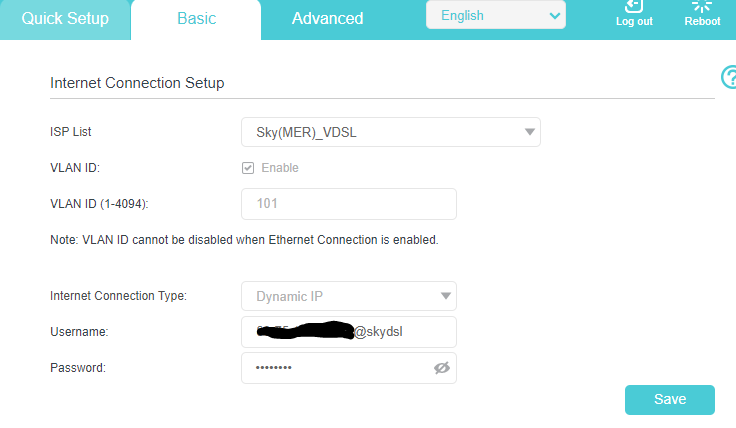 In the advanced, network, Internet menu select "Use Custom MAC Address" and use the mac address from your original routers information page.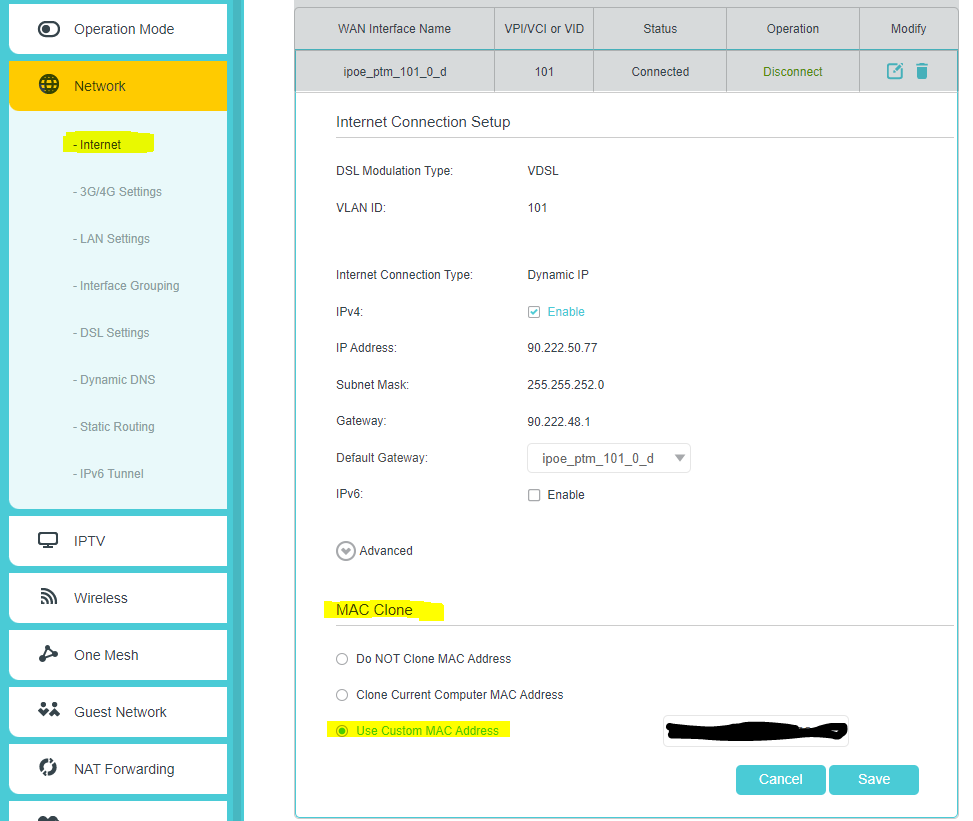 And thats it, nice and simple, just need to make sure the MAC address is correct, the password you use does not matter.
Comments