Recycling  is now a very effective method of lowering the volume of waste sent to landfill and also decreasing carbon footprints.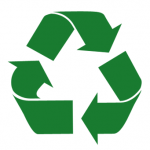 We can pay cash for your old machine.  We typically pay around £30 for a desktop; £60 for a laptop and £10 for a monitor depending on the condition and age of your equipment.
We can also provide:
A FREE Collection Service – (within our service area)
Data Destruction – Physical destruction of your media
Data Wiping – Data wiped using random digits to the latest standards
Please contact us for more details on any of these additional services.
The typical items we recycle are:
Desktop Computers
Laptop Computers
Netbooks
Hand Held Electronic Devices
Mobile Phones
Games Consoles
We are not solely restricted to these items so if you would like to discuss any type of electronic device recycling then please do not hesitate to contact us.