Situated on the outskirts of Chichester and open seven days a week, Bluefish Computer Services offers expert help and support with your Apple Mac. Whether you have an iMac, Macbook, Macbook Pro, Macbook Air we can help with all aspects of repair and support.
We can help setup your new computer, transfer files from your old Apple Mac or PC to a new one and repair your broken Mac.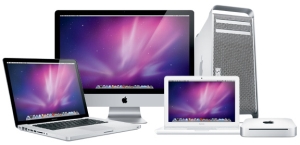 We also offer Macbook and Macbook Pro LCD/LED screen replacement, data recovery, startup repairs, memory upgrades and much more…
We are pleased to offer Apple repair and support services in and around Chichester for:
MacBook Air
MacBook Pro
MacBook
iBook
PowerBook
Power Mac
Mac Pro
If you need a repair or support we can help, contact us today on 01243 216313.