Posted on | March 13, 2012 | Comments Off on Trading Standards – Buy with Confidence Approved Trader
Bluefish Computer Services are delighted and very proud to have been awarded the status of 'Approved Trader' under the Trading Standards approved Buy With Confidence Scheme. This ensures our clients that we are a credible company which has been independently vetted for our processes and business practices, ensuring you get the right service and pricing.

So what is the Buy With confidence Scheme?
The Buy With Confidence scheme was first launched by Trading Standards in 1999. The service was launched to attack the ever growing problem of "rogue traders" who prey on venerable and easy targets, giving poor service and high prices.
It is considered that Trading Standards has the right expertise and motivation to offer a scheme which offers genuine benefits consumers and businesses.
How do businesses become a Buy With Confidence Member?
In order to become a Buy with Confidence member, a business must first apply or be recommended to join the scheme and must then pass a set of tailored background checks.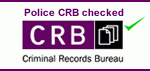 Membership of the scheme is not given lightly – amongst other checks, each applicant will have their complaints history reviewed and will receive a visit from Trading Standards to assess suitability and records. Good references are required from previous customers and applicants must agree to abide by the scheme's code of conduct. CRB Criminal records disclosure is also required.
Only if all the scheme requirements are met, will a business be granted membership, and their conduct will continue to be monitored thereafter by Trading Standards.
What does this mean to you, our client?
At Bluefish Computer Services, this award is highly valued as it gives our clients and our prospective clients the confidence that we will provide a superior job, at a sensible price and with great service. It is essential to stamp out "cowboy" operations in Computer Services and we recommend that you only use proven companies like Bluefish Computer Services to provide you the services you need.
So for an excellent reliable service, at a great price, contact us on 01243 216313 or [email protected].
Comments